LEZ 1 Belt-Actuator
The LEZ 1 Belt-Actuator, also know as "The Automation Stick" is a very economical choice.
It has a small cross sectional profile and can be used in applications where space and budget are both limited.

Travels up to 2,848mm meters are standard and travels up to 4,848mm are available as a custom option.

This belt drive linear slide c

an be used as a single axis application or configurated into an XY, H frame XY or XYZ gantry using our XY mounting plates or

right angle mounting brackets

.

The rail used for the LEZ1 is our

LFS-8-2

.

The LEZ 1 belt actuator is offered with two choices of stepper motors, a servo motor option or no motor. We also offer it with a 2:1 belt and pulley reduction assembly ready to accept a NEMA23 motor with 1/4" diameter shaft.

Available as a

TURNKEY XY or XYZ H Frame

positioning system- assembled on a frame!
​
We also offer a complete automation package with compatible
single axis stepper controllers
and
single axis servo controllers
as well as multi-axis controllers.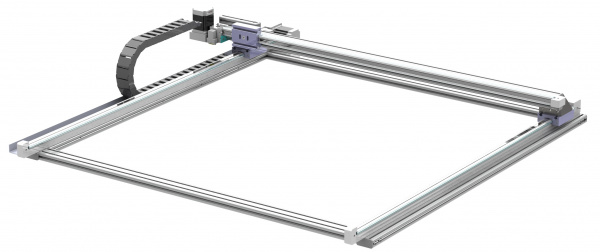 View video of LEZ 1 Belt Actuator
We also offer a complete automation package with compatible
single axis stepper controllers
and
single axis servo controllers
as well as multi-axis controllers.
LEZ 1 Dimensioned Drawing (click image to enlarge)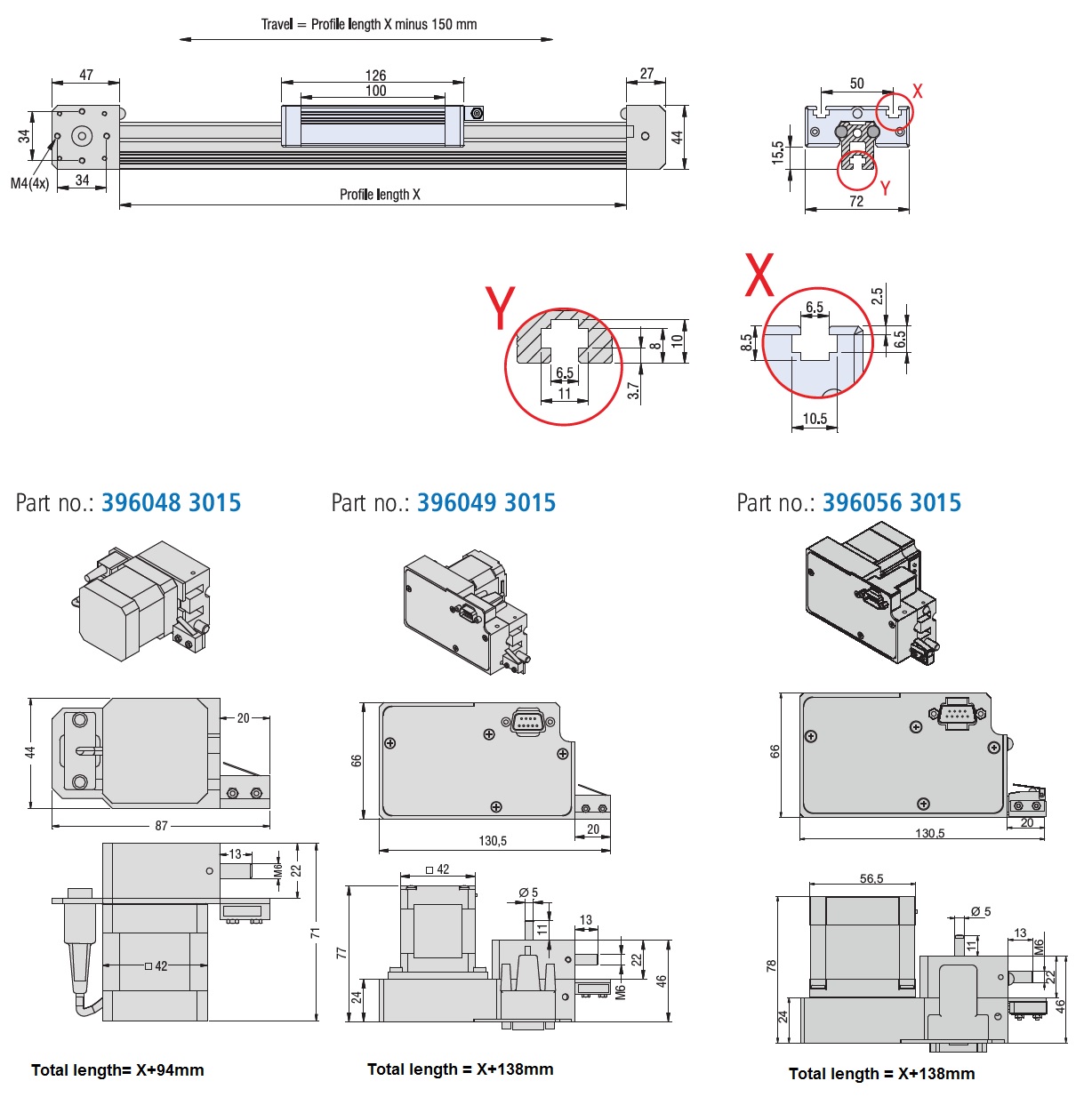 Select model and click ADD TO QUOTE
Configure Your Part
Select Options then Click "Add to Quote"
Part Number:
LEZ 1

Shaft slide WS 1/70
Shaft slide WS 1
C0
3114 N
C0
4590 N
C
1846 N
C
2390 N
F1 static
2659 N
F1 static
3920 N
F1 dynamic
1576 N
F1 dynamic
2041 N
F2 static
3114 N
F2 static
4590 N
F2 dynamic
1846 N
F2 dynamic
2390 N
Mx static
37.3 Nm
Mx static
55.0 Nm
My static
100.5 Nm
My static
148.1 Nm
Mz static
117.6 Nm
Mz static
173.4 Nm
Mx dynamic
22.1 Nm
Mx dynamic
28.6 Nm
My dynamic
59.5 Nm
My dynamic
77.1 Nm
Mz dynamic
69.7 Nm
Mz dynamic
90.2 Nm