LFS-12-10
COMPACT, LIGHT, LOW COST, Our most popular model!
Steel and Aluminum linear rail for straight and accurate motion at LOW COST
Aluminum body makes it light
Ground steel rails make it accurate and durable
Good for most general industrial, medical and instrumentation applications.
Can be joined to provide much longer rail travels
Available with recirculating bearings or sealed roller carriages
Click here for bearing and roller carriage options

See images to the right to see how to create a slide WITHOUT DRILLING AND TAPPING

Click here for rail and bearing carriage specifications

The aluminum profile length is 4mm less than the nominal length.
The steel rails are 1mm shorter than the aluminum profile.
Steel spacers are not to be removed.
Configure Your Part
Select Options then Click "Add to Quote"
Part Number:
LFS 12-10
Slides WS 8/70
Slides WS 8
Trolley LW 4
Dual track set 2
C0
3303 N
C0
4868 N
C0
2160 N
C0
645 N
1905 N
C
1873 N
C
2426 N
C
4000 N
C
600 N
1125 N
F1 static
2821 N
F1 static
4157 N
F1 static
4320 N
F1 static
652 N
1927 N
F1 dynamic
1599 N
F1 dynamic
2071 N
F1 dynamic
3846 N
F1 dynamic
607 N
1138 N
F2 static
3303 N
F2 static
4868 N
F2 static
2160 N
F2 static
645 N
1905 N
F2 dynamic
1873 N
F2 dynamic
2426 N
F2 dynamic
4000 N
F2 dynamic
600 N
1125 N
Mx static
46.7 Nm
Mx static
68.8 Nm
Mx static
135.4 Nm
Mx static
16.0 Nm
46.0 Nm
My static
105.3 Nm
My static
155.2 Nm
My static
194.4 Nm
My static
13.0 Nm
119 Nm
Mz static
123.3 Nm
Mz static
181.7 Nm
Mz static
97.2 Nm
Mz static
13.0 Nm
118 Nm
Mx dynamic
26.4 Nm
Mx dynamic
34.2 Nm
Mx dynamic
120.5 Nm
Mx dynamic
15.0 Nm
27.0 Nm
My dynamic
59.7 Nm
My dynamic
77.3 Nm
My dynamic
173.0 Nm
My dynamic
12.0 Nm
71.0 Nm
Mz dynamic
69.9 Nm
Mz dynamic
90.5 Nm
Mz dynamic
180.0 Nm
Mz dynamic
12.0 Nm
70.0 Nm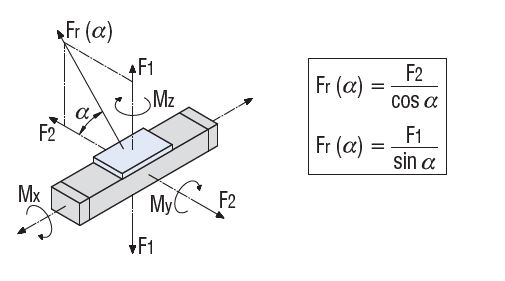 Back to Top